You do NOT need to register an account or give us any personal details to be able to find events on Zzjimi.
However, for the best possible results and to make full use of our site and its distinctive capabilities, you should set up an account and give Zzjimi permission to access your location.
For information on how we use your personal details and keep them secure, see our Privacy & Cookies Policies.
Zzjimi has five different search options:
Three are available to all users

All

five are available to registered account holders only.
Home Page Search
This is an automated search available to everyone using our site.
The events you are shown on the Home page are within a 50-mile radius of your current device location. To enable this to work you MUST have given permission for Zzjimi to access your location – if you did not give permission, you can change this setting within your device preferences or from the main website address bar.
The results displayed on the Home page show activities/events for the current month. You can view any other month by clicking on the Calendar bar.
Quick Search
Click the Search option on the top menu on any page. This search option can be accessed by anyone.
When using the Quick Search, you can choose one or more of the following:
A word, phrase, activity, or category

A location - Enter the first letters or postcode of your chosen location, you must then choose the option from the dropdown menu which best fits your needs.

Your required date range from the dropdown menu
To get the best results we suggest you use all three options.
All matched searches within a 50-mile radius of your selected location, will now be shown.
You can display the results by Grid or List view and sort them in any of the following ways:
Alphabetically by Activity/Event title.

Earliest to Latest date of Activity/Event.

Nearest to Furthest in distance to your current location.
You can refine your search using the boxes on the left side of the page. The original search criteria that you specified, will automatically be populated in these boxes. You have the opportunity to further refine your results using the same criteria or amend your initial search criteria as below:
Your search term (any keyword, phrase or tag can be added) – this box is optional

The location field is

mandatory

– and you should enter the location from where you want the search to occur.

Tick the box to specify the radius from your chosen location for Zzjimi to search.

The category field is optional

The date field is optional – however, you also have an option to specify a custom start and end date if you wish.
You can sort your displayed results in the same way as for the other search methods.
Pot Luck Search
This is a fun and exciting random search method which doesn't require you to specify any search criteria!
You do not need to register an account to use our Pot Luck search.
You will find the Pot Luck button in the search dropdown menu at the top of any page.
The Zzjimi Pot Luck option will randomly find activities/events on our site, within a 30-mile radius of your device location which are occuring on the day of your search.
These could be Activities/Events that you may not have considered taking part in, and the shorter distance from your location gives you an opportunity to attend more spontaneously - Go on Spin The Reels to see where your luck takes you...
Wishlist Search
Zzjimi offers only those users with a registered account, the opportunity to set up one or more personalised Wishlists.
By creating your Wishlist(s) and selecting your Preferences/Keyword Tags and other criteria, you are able to tailor-make your search to meet your personal needs. Your selected criteria can be amended or updated at any time.
You also have the opportunity to specify how often you want to be notified of matches to your criteria.
We use our unique Zzjimi SmartSearch© algorithm, to match as closely as possible, all activities/events listed on our site, which meet your Wishlist(s) requirements.
This specialised additional search option, is not found in any other area of Our Site and is only available to registered account holders.
To set up a Wishlist - go to the My Wishlist(s) option in your Account menu or from the 'Create or View my Wishlist(s)' shortcut box on the Home page.
For more details on creating your Wishlist check out the 'Create a Wishlist' option on the How To Menu. For further tips and tricks check out the 'Get the best from your Zzjimi experience' option too.
Activities Near You
Registered Users have the added benefit of being able to quickly view all activities listed on the site, within a 10-mile radius of their chosen location.
This is shown on a map, and you can vary the distance radius by zooming in or out as desired. This search option can only be found on an account holder's dashboard.
The activities/events can also be filtered by category.
You can view the full details of the activity/event by clicking on the appropriate pin.
You can add any of these to your diary by selecting it as a Favourite.
This search not only helps you easily plan how you can get to the activity/event, and also informs you of activities/events in your neighbourhood (or chosen location), that you may not have known about, as soon as they are listed.
Icons on an Activity/Event listing
Each activity/event listing on the home and search pages provides brief details about the activity.
A more detailed description can be found by clicking on the activity listing itself.
If you are interested in the activity you can send it to your social media accounts or add it as a favourite to your Zzjimi Diary.
The Zzjimi Diary can only be found on your Zzjimi Dashboard.
The Diary and Dashboard are only available if you have a registered account.
The icons on the listings are: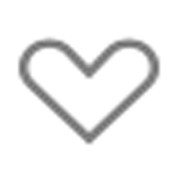 Possible favourite activity/event – click to select.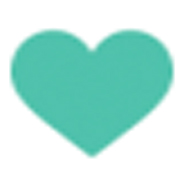 Activity/event selected as a favourite – click again to deselect.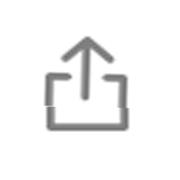 Send to your Social Media account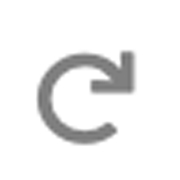 A recurring activity/event.